A prayer for today...
Father, as we come before you this evening we ask that you would open our hearts to be ready to receive whatever you have for us, that we would willing to respond to the challenges you put in our lives and act upon them, whatever they may be. We first want to thank you for your faithfulness to us. It is impossible to find a friend that is like you. You have been patient. You have been kind. You...
A Peace that is For Real-Jesus Christ: Prince of...
Jesus Christ IS my Prince of Peace. As I prepared for this talk I wrestled with this statement. Clouds of doubt and struggle have rolled around my world this past week in addition to showers of rain and tears when a friend of mine decided that life was not worth living if he could see Jesus today instead and have all of his troubles disappear. Jesus had become his only source of peace and he...
"A sacrifice to be real must cost, must hurt, and must empty ourselves. Give..."
– Mother Teresa (via blindeyeswillsee)
"The idea of bittersweet is changing the way I live, unraveling & re-weaving..."
– Bittersweet | Shauna Niequist (via outcamethesun)
"I get the invitation every morning when I wake up to actually live a life of..."
– Bob Goff // Love Does (via meggielynne) I wanted to reblog this because I am learning to live this way in thankfulness.
Long and Awaited
A young wise man asked a beautiful lifetime friend of his if she would begin a relationship with him. Although "dating" isn't the final product of a relationship it can be the beginning of a life-lasting one. And although these two didn't say, "I do." they said, "I will." I will cherish the friendship we already have. I willcontinue to accept you;...
"Don't waste your time consuming what makes you weak. Spend your time pressing in..."
– Heidi Baker (via missgreenwalt)
"39-40 "You have your heads in your Bibles constantly because you think you'll..."
– Jesus - John 5.39-44 (the Message)
Nobody's perfect. No not one.
This week I will be choosing to face that which I have come to dread the most over the past few months. Silence. Instead of the voice of others opinions: silence. Instead of the congratulations of a job well done: silence. For it isn't in the winds, the fire, and the flood that God is heard as much as the still small voice and it is that still small voice I have been missing for so long. ...
Blessed are the pure in heart for they shall see God.
"A Christian man who takes the lead in sexual purity, and who tells the woman..."
– Richard D. Phillips and Sharon L. Phillips (via lookupatthebirds)
"I am learning to believe better things. I am learning to believe that other..."
– Donald Miller, Blue Like Jazz  (via yesdarlingido)
"A woman in her glory, a woman of beauty, is a woman who is not striving to..."
– Stasi Eldredge, Captivating (via hopefisch)
"The Thief (the devil) comes only to steal, kill, and destroy; I have come that they may have life and have it to the full."-John 10:10 I was just thinking about how easy it is for us to have our joy stolen by something in our lives. More often than not for me it's the frusteration with not being good enough that steals my joy. I think, "oh I wish I could be better, look...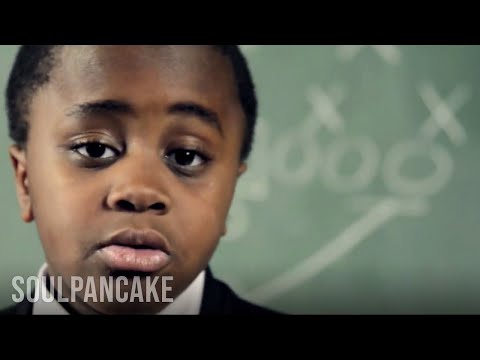 Like a Child
I remember when I was 8 and I wouldn't be able to sleep. My first reaction was always to climb into my moms bed and snuggle with her. As soon as I did my problems disassembled and I would drift into a peaceful sleep, content and sure that in my moms arms I would be able to sleep through the night. I can also remember as I got older I chose to stay in my own bed and "deal" with it when I couldn't...
Something to be thankful for...
As the month of December rolls around we seem to find it easier to become less patient in grocery line ups and find it more difficult to find a parking spot at the store. We're bombarded with the stress of getting the perfect gift and finding the perfect New Years meal that we begin to forget that there IS always something to be thankful for. This past Sunday as I was driving home from...
How thankful I am....
How thankful I am for all of you. If my thankfulness could be counted as the sands of the sea I would hope that it would cover beaches. Thank you for your encouraging notes! ….I was struck this week by the beauty of friendship and family; the blessing in the colourfulness of the body of Christ. As some know this transitions hasn't been easy for me. I find myself struggling more often...
"Don't struggle and strive so, my child There is no race to complete, no point to prove, no obstacle to conquer for you to win my love. I have already given it to you. I loved you before creation drew its first breath. I dreamed you as I molded Adam from the mud. I saw you wet from the womb. And I loved you then." Desmond Tutu
Cross Stitchers
I don't know if you have ever seen a cross stitcher at work. When they are starting out their work looks like nothing and from the back it usually looks like an unfinished mess. They put a needle through a tiny hole a million times and come out with a tangled mess of thread on one side and a beautiful piece of art on the other. Messy, messy, messy. Now I don't know about you but if I...
WEEK FOUR
WEEK FOUR WEEK FOUR WEEK FOUR Hokey Dinah do these days go by quickly…After visiting home with the siblings on Monday I spent some good time thinking about my attitude. How easy it is to complain and wish that we could be somewhere else or be someone else. In the past couple weeks I've been struggling with feeling alone; in that "feeling" the knowing that I am not alone....
Sing to Jesus…praise Him today for His love! http://www.youtube.com/watch?v=VWuDZ0az-c4&feature=related
"I am learning to live in the chaos of grace; that is daily and..."
Psalm 62
God Alone a Refuge from Treachery and Oppression. For the choir director; according to Jeduthun. A Psalm of David. 1 My soul waits in silence for God only; From Him is my salvation. 2 He only is my rock and my salvation, My stronghold; I shall not be greatly shaken. 3 How long will you assail a man, That you may murder him, all of you, Like a...
Beginning of week 3!
2 Timothy 2:3-5 says, "Join with me in suffering,like a good soldier of Christ Jesus.No one serving as a soldier gets entangled in civilian affairs, but rather tries to please his commanding officer. Similarly, anyone who competes as an athlete does not receive the victor's crown except by competing according to the rules." I believe that as Christians…whether in full time...
http://www.youtube.com/watch?v=B0En7JZ0KQc Let it all out get it all out rip it out remove it don't be alarmed when the wound begins to bleed cause we're so scared to find out what this life's all about so scared we're going to lose it not knowing all along that's exactly what we need and today I will trust You with the confidence of a man who's never known...
Barely Breathing Above-The honesty of a follower...
Barely breathing above water I KNOW that God holds the world in His hand. Trying desperately to walk step by step because I know He sees, He sees my struggle for diligence and longs for the simplicity of my trust. And I am a broken vessel before Him… It isn't that I haven't tried, and it isn't that I've failed, I've walked a line of serving Him for years...
Found Faithful | Justin Rizzo. I want to run the...
I am qualified to reach the lost. I am qualified to love the broken. I am qualified to win a generation. I am qualified to change the world. Whom God calls, He qualifies; whom He qualifies, He sends.
The concept of being "good enough" always gets me. I don't believe that God has a standard for this who are good OR bad. The truth of the matter is that He simply can't tolerate sin and without Jesus we wouldn't be able to be so closely related to God. I'm reminded once again of how blessed I am to be called a child if God. It says in the book of Colossians that...
The First Week
I'll hopefully be writting once a week about my intern with Youth For Christ here in the Comox Valley. I was blessed with the opportunity to be first involved with YFC or Youth Unlimited at the beginning of my 2nd year at Capernwray and since then God has impressed upon my heart to work with the youth in Nanaimo so this internship is my first step. I am living and working in the Comox Valley...
Do you ever?
Do you ever get discouraged by the fact that you can only be a light in so many peoples lives? Do you ever get discouraged when your intentions are taken wrongly? Do you ever get discouraged when you tell others the truth and they refuse to want the LORD? Do you ever get discouraged and begin to blame yourself? Do you ever get discouraged when you realize that your heart is so dirty and impure...
'Steadfastness, that is holding on; Patience, that is holding back; expectancy, that is holding the face up; obedience, that is holding one's self in rediness to go or do; listening, that is holding quiet and still so as to hear. "How long, Lord, must I wait?", "Never mind, child. Trust Me."' -S.D. Gordon
"If you don't see the greatness of God then all the things that money can buy..."
– John Piper
One of those days...
Tonight is one of those nights…and to be honest today had been one of those days and this week one of those weeks. I never realized it before but the amount of a tole that being away from "home" takes on my heart and my soul and my mind is incredible. Yesterday and today were days of business galore; horseback riding, a rodeo, dancing, church, mexican cuisine, ultimate frizbee,...
Lamentations 3:19-26 Hope of Relief in God's Mercy 19 Remember my affliction and my wandering, the wormwood and bitterness. 20 Surely my soul remembers And is bowed down within me. 21 This I recall to my mind, Therefore I have hope. 22 The Lord's lovingkindnesses indeed never cease, For His compassions never fail. 23 They are new every morning; Great is Your faithfulness. 24 "The Lord is my...
Has anyone ever read the book "Purity", by Lydia Brownback?
"The whole message of the bible is about a God who wants to give to us, not a God..."
– Just Stop and Think-http://www.youtube.com/watch?v=pRi4VwcrYmA
Standing in Awe
Think upon these words… "What if I said, "Stop praying"? What if I told you to stop talking at God for a while, but instead to take a long, hard look at Him before you speak another word?" Often times we don't do this because it's too difficult. Our excuse is…what if I don't hear what He has to say or what if He doesn't speak. Going...
Moth the size of a bird
Yes, this is true. There are moths the size of small birds and grasshoppers the same size. I have yet to find (or conveniently look for) the Armadillo the resides on the front porch. It was a day of fun and a day of embarrassment. I met some wonderful new friends and spent some time with old friends. I was amazed again at how the LORD works in mysterious ways. He's bringing me to the end...
"I love the LORD, for he heard my voice; he heard my cry for mercy. Because he..."
– Psalm 116